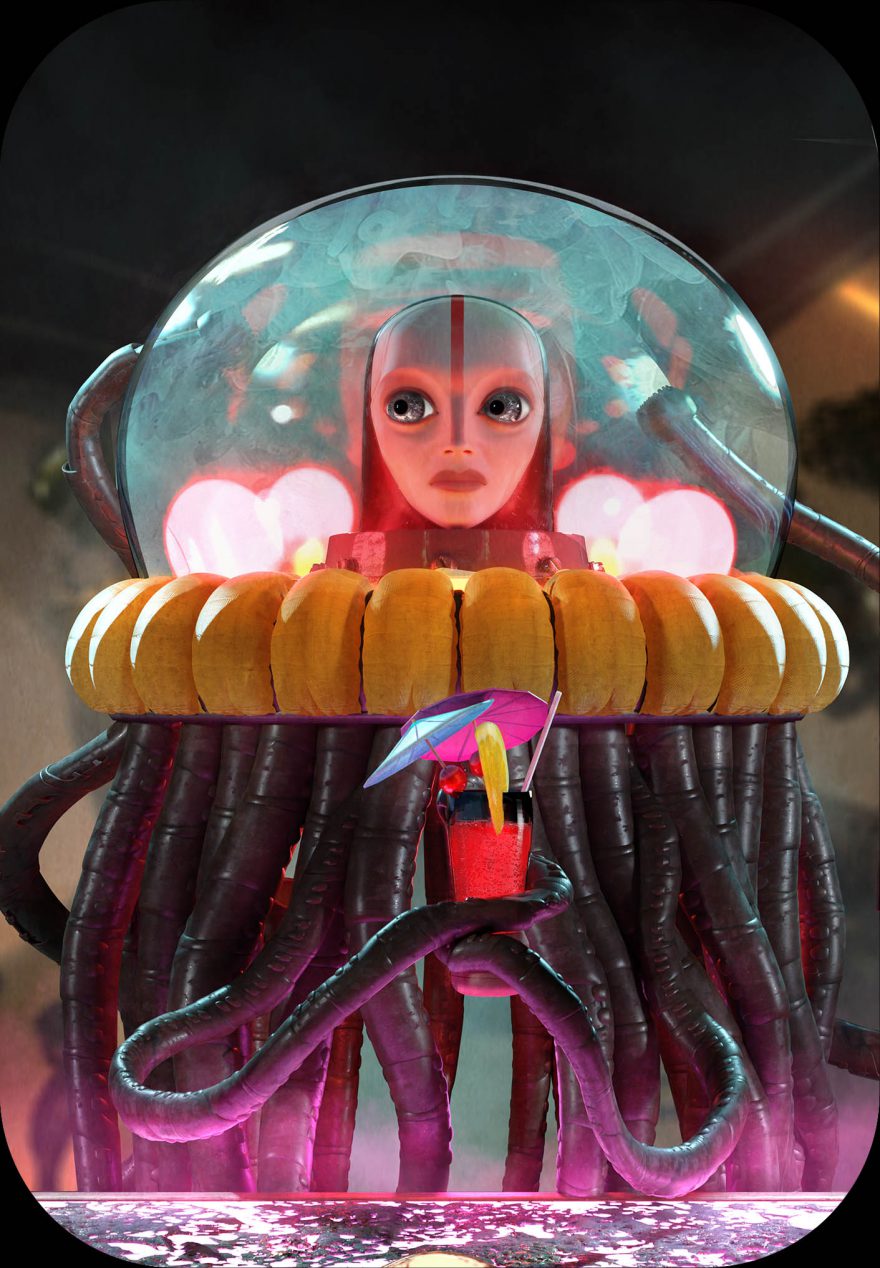 Kysseme XOI
Identifies as: Female
A Lothrene international Art trader.  Kysseme, once a highly successful techno DJ, she left the scene after her ultrasonic bass accidentally flattened the city of Graffia in Yeltorus on Gella. With the death of thousands attributed to her she became a pariah and forced to change her identity. She attempted to reinvent herself but kept forgetting her new name.
Kysseme enjoys the Cantina as she is unknown there. She holds a tiny grain of hope of meeting the enigmatic charming pilot she happened to meet 5 years ago and who promised to steal her away with him but has never seen since.
Prone to nasal infections she struggles with cleaning the inside of her dome and must enlist the help of a small creature known as a Gemimorph. Who cleans the dome regularly with his squeegee. She pays him in eyelashes.
Likes: Cocktails and silicone based moisturisers
Dislikes: Static fabric and Lime
Special Skills: Lock picking and forging physical identification scanners
(SPECIES/NATIONALITY) Lothrene
(PLANET) Lothren – Kysseme's home planet
(PLANET) Gella – (STATE) Graffia – (CITY) Gella
(CREATURE) Gemimorph