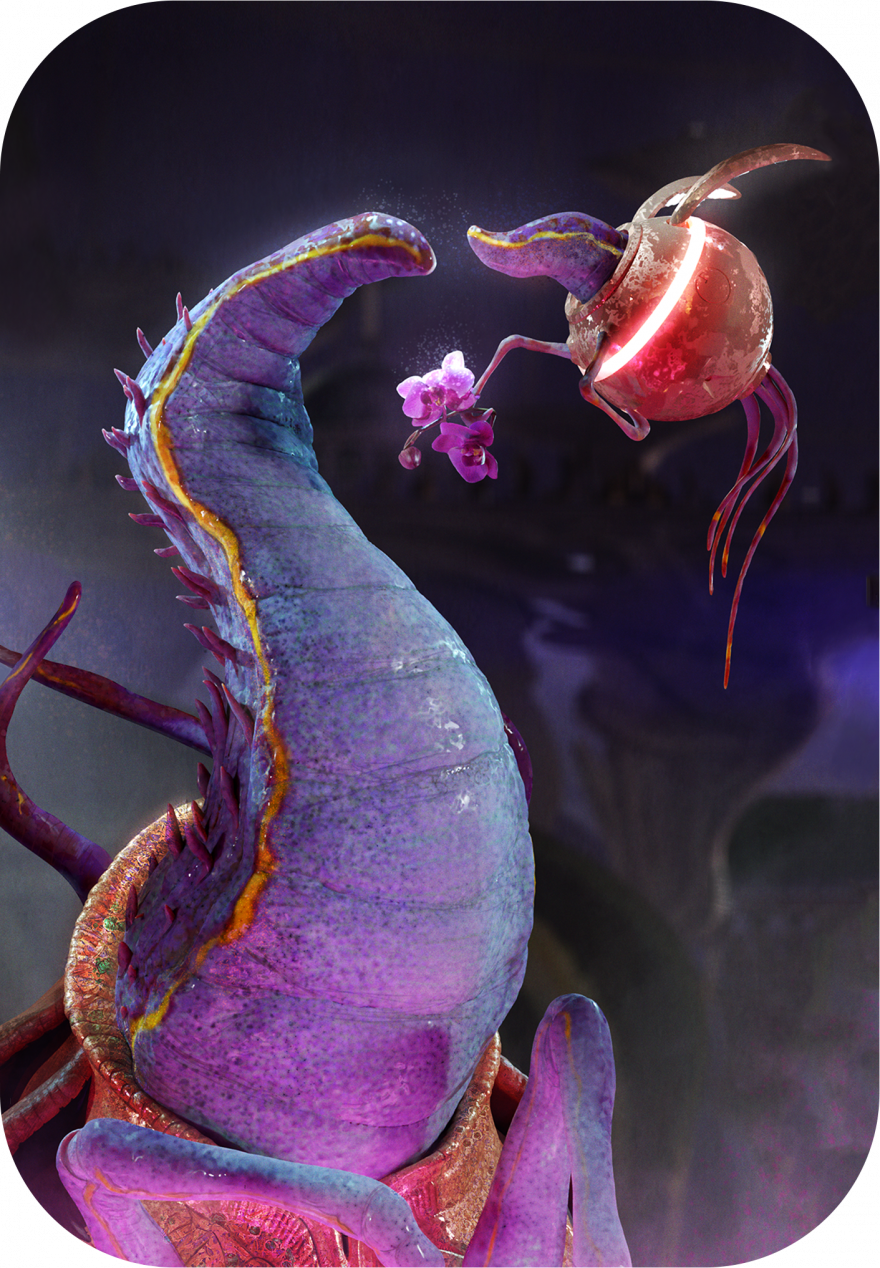 Doscilla and Dorvaria  
Doscilla and Dorvaria are a pair of intensely in love Creatorians. This species is well known for experiencing strong feelings but they are normally focused on productivity in their work. 
Doscilla, an elegant and statuesque Creatorian, spent most of her life being admired for her brain. Doscilla's family is well known in the country of Corffoon on Creatoria for their exceptional dedication to work. Extraordinarily talented with financial matters, they made so many credits that they paid others to take them away. Doscilla, a highly intelligent Creatorian, considered love a folly until meeting Dorvaria.
In Creatoria, males are considerably smaller than females with Dorvaria being particularly small for a male. He was unphased by this. Highly intelligent, he worked as an engineer for the city of Creybar, designing a sophisticated dam that provided power for the city as well as purified the water. Everyone came to see the opening of the monolith which went awry when the crowd became so statically charged by the dam's turbines that they got stuck together. Undeterred, Dovaria proudly showed the dam's cleansing potential and he met Doscilla whilst handing out water samples. Captivated by each other, they returned to the dam every night and soon chose to officially unify and celebrate with a tour of the nearby galaxies. They came to the Cantina for their first meal as a united couple and return regularly to celebrate their union, toasting each other over a glass of electrified vodka. They adore the unusual cuisine and wide doorways.
Likes: Unusual food, travel and charades

Dislikes: Rock salt and dogs that lick them

Special Skills: They can taste all over their bodies