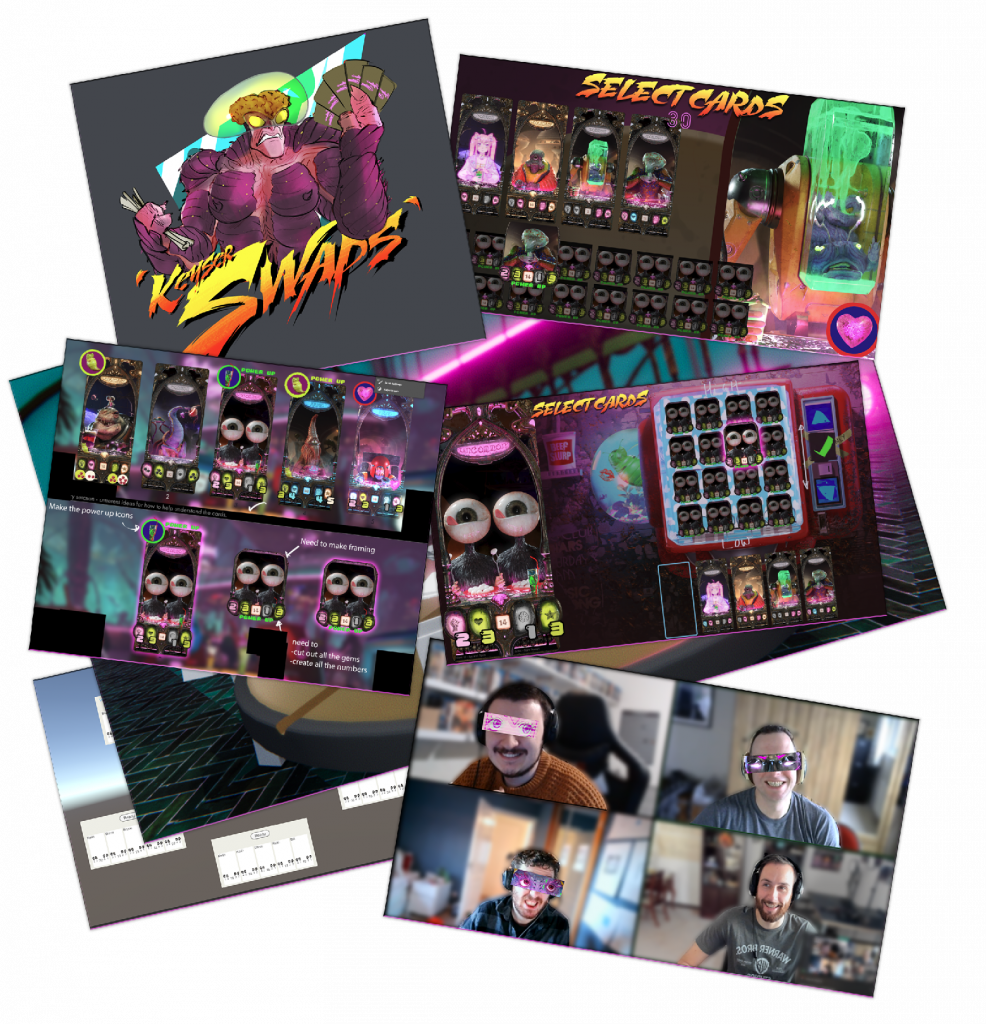 Hey Everyone,
It's been an exciting 2 weeks working on Keyser Swaps. We have made progress on the game play, UI, WebGL build, environment and art direction. 
It's been 10 days of asking and answering questions. The highlight for us was actually playing the game traditionally with dice and card print outs.
We added a few modifications to the rules and realised that voice chat was essential to the experience. I have included some grabs of what we have been up to.
I have also updated the roadmap with a timeline for development on the main page
Keyser Swaps – Development timeline

Q1 – Prototype
Playable prototype, based on a modified version of the release rules
Proxy template build of game environment
Card selection


Early Q2 – Vertical slice
A playable game with a pass on every feature we plan to add.
Wallet connection
Multiplayer
Voice and text chat
Full 3d environment and lighting
Vfx
Sound fx
Music
Voice acting
Deck selection and Favorites
Avatars
The Vertical slice will give a clearer example of the final product and provide marketing material.
If the slice is in a good place, we will give access to Beef Slurps token holders for feedback.
Q2 – Beta release
Release to the discord for debugging.
Early Q3 – Final release
Final release
Release of Unity SDK for wallet connection and card selection.
Best JC