Hello Everyone,
Firstly, happy holidays to you all ! I hope those who are traveling over this period have a safe journey home.
It's been a really busy few weeks pulling together new artists to create the awesome Special editions cards. This was really great to see this happen, it always surprises me what the artists produce. It's also nice to add more characters to the cantina, we now have 30 different designs.
We welcomed industry heavyweights Dan Baker and Stuart Ellis to the artist fold and it was a pleasure to work with them. Dan bringing his warped and dark vision with his character  " Verg Tharaxal ". On the complete other end of the spectrum Stuart brought great humour with a vision through his character " Sheela Ghux " of what ladies night at the cantina would be like.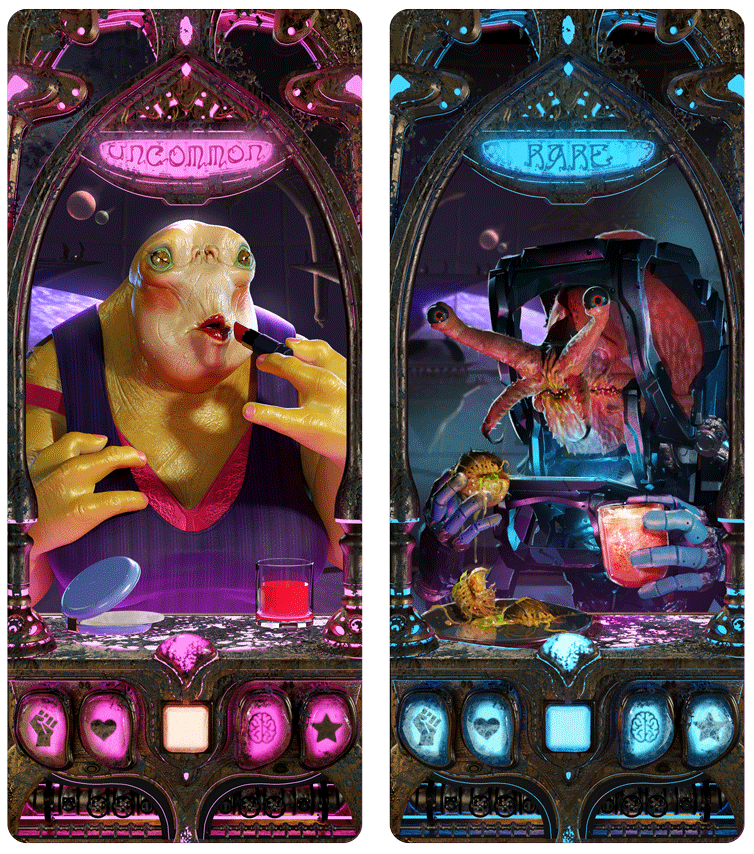 Thomas du crest returned to give us " Monkira " , a beautiful character he has been using in his recent work. He also has a poster collection if anyone is interested.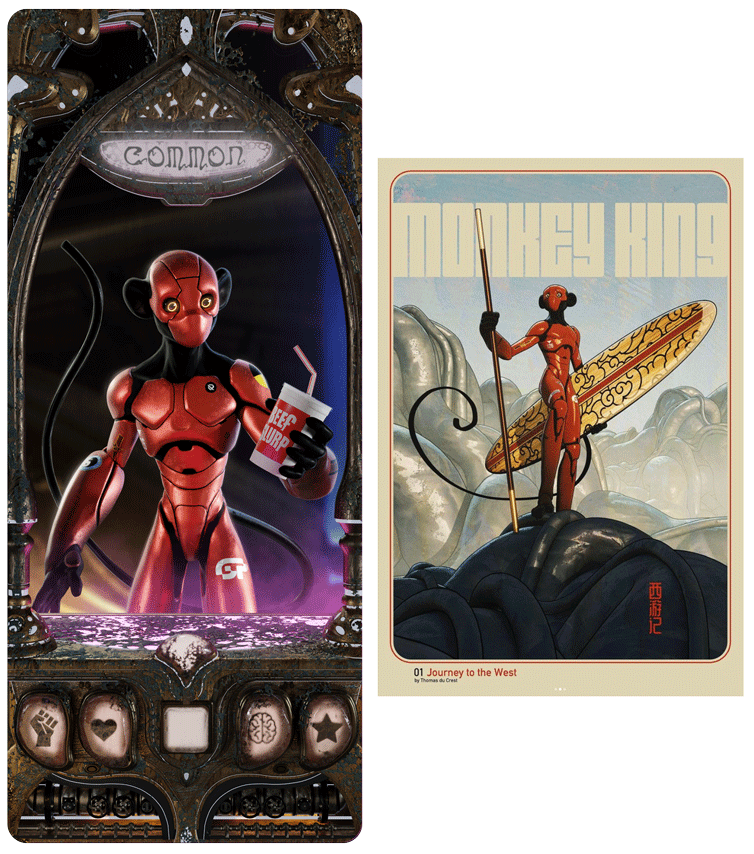 I also contributed 2 cards this round and have to admit it was an awesome change from running the project. First we have Sleazy Pete, a character that has been on my wall since the beginning. Follow by the rarest card yet, Depicting the emformis space pirate and sex icon Keyser Bombarda. Also known for his role in the creation of the game " Keyser Swaps ".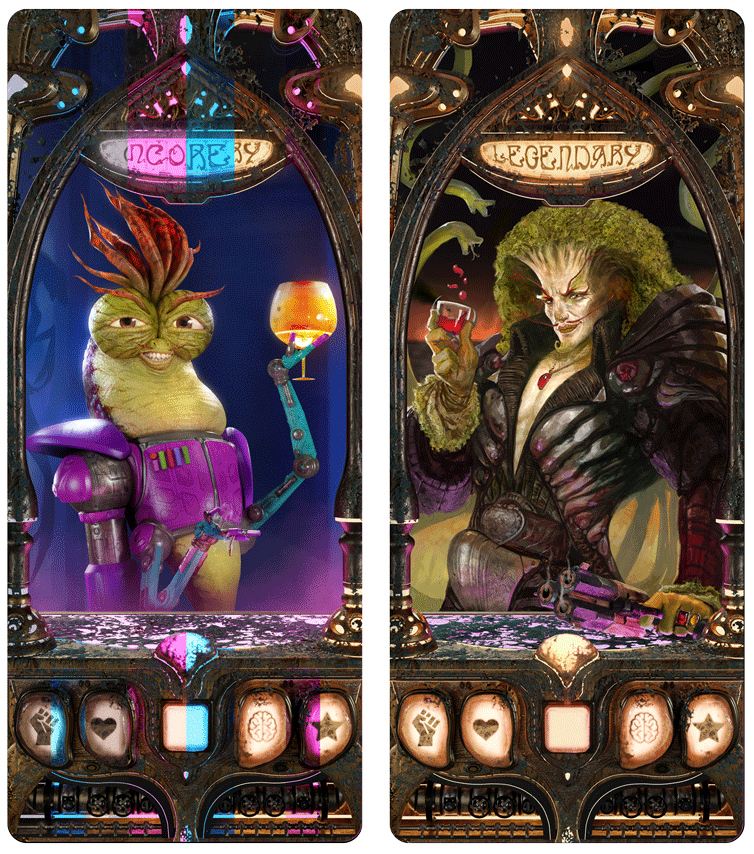 Hopefully these cards will be airdropped today, to everyone who met the requirements for the November 30th snapshot . Look to the discord for updates.
So over the last week we have hit some nice milestones. We updated the website with pages for lore, card info and a blog section. Here we will post regular updates on the project's progression.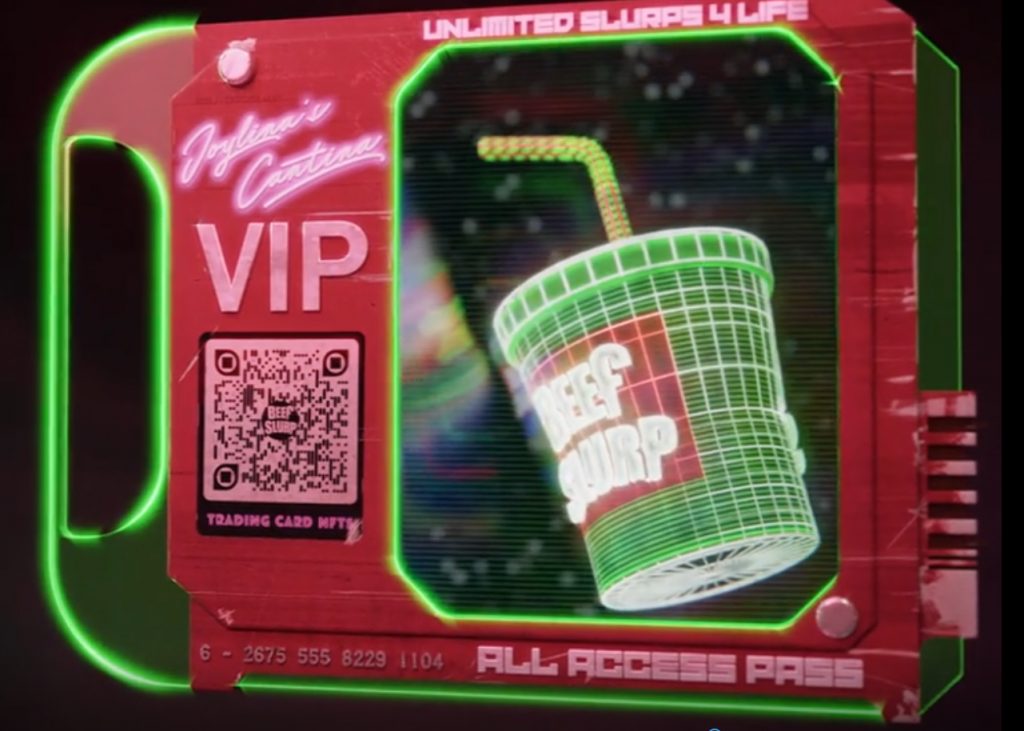 We successfully air dropped our VIP BeefSlurps nft to all holders who met the requirements for the November 30th snapshot.
This nft will give early access to the upcoming events in the project. Such as " Keyser Swap " alpha release and a Sleazy Pete raffle giveaway, date TBC.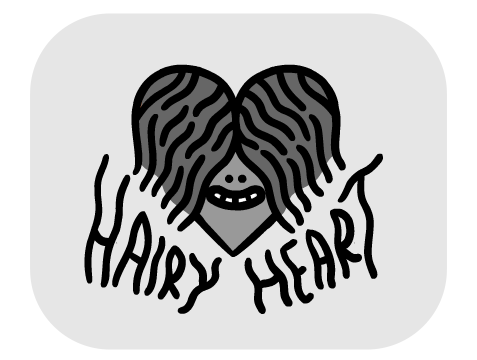 Most excitedly we have secured a new small indie game studio " Hairy Heart Games " to start Keyser Swaps in January. They came highly recommended and we will be their first game as a studio. 
From everyone we spoke to they took their time making a great proposal and went the extra mile. I will be stepping up handling art direction and a large chunk of the art production.
With our combined skill I think Keyser swaps will be something special in the nfts scene.
Things to look forward to in Q1
Keyser Swap Prototype
Playable KS vertical slice/Alpha
Release of Unity wallet connection SDK, moving forward the open source side of the project
Pixel Art pack development
Website update : Members / Collection viewer
Continual release of more Character Lore
???
Finally I just want to thank you all for the amazing support and patience. We are a very small project with big dreams and your positivity is fantastic. I feel the wheels are turning now and we have exciting things ahead.
From everyone at JC had a great holiday !
Best Sam
Ps. You have to check out the Discord over Christmas, We are having loads of contests and giveaways for the holiday season. https://discord.gg/VBNWBqYHDf